Posted on August 11, 2015
China Rattles Markets with Currency Devaluation
In another desperate move to boost a flagging economy, China devalued its currency by 2 percent overnight. The Canadian dollar nose-dived on the news following what had been a week-long recovery. The US dollar strengthened as capital flowed into the safe haven of the greenback.
The surprise move sent shock waves through global markets, driving down stock and commodity prices and triggering fears of a currency war between China's Asian competitors. Fears of a prolonged decline in demand by the world's second largest economy caused oil and other commodity prices to slump, another blow to the Canadian dollar.
On the heels of recent data showing falling Chinese exports and a stalling manufacturing sector, the central bank cut interest rates and announced a devaluation in the hope of making China's exports cheaper. Also fueling the move, China's index of producer prices declined 5.4 percent last month, the most since 2009. This is another in a series of aggressive efforts that have failed to kick start the economy, which has also been hit by turbulence in its stock market.
An additional motivation is Beijing's desire to join the Big Boys Club of global reserve currencies. China has been lobbying the International Monetary Fund (IMF) to include the yuan in its basket of reserve currencies known as Special Drawing Rights (SDRs), which are used by the IMF to lend money to sovereign borrowers. The current members of the group of reserve currencies are the US dollar, yen, euro and British pound. China's move allows for more market-based determination of its currency, answering a criticism leveled by the IMF in denying SDR status. The Fund has said in recent months that the yuan exchange rate needs to be more flexible.
China's action puts further downward pressure on commodity markets, which have been hit hard by weakening global demand and excess supplies. Alberta's economy is already in recession, and this could exacerbate the situation. Newfoundland has also suffered a similar blow and Saskatchewan has been sideswiped in the process.
While the rest of Canada is growing, the debate about the state of the overall economy continues to roil in the red-hot lead up to the October election. Clearly, Canada is a bystander in this global tsunami, suffering collateral damage beyond the control of Ottawa. Nevertheless, these developments cannot help but impact our economic and political outlook.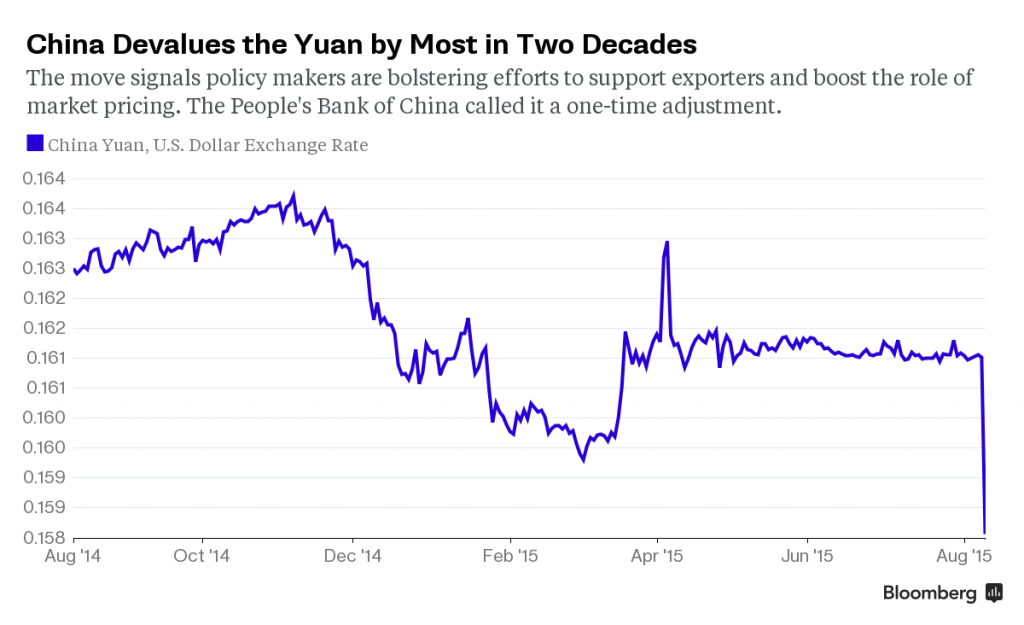 Sign up to Newsletter
Newsletter
Sign up to regular newsletters from Dr Sherry Cooper