Posted on February 9, 2018
Jobs Decline In January Following Blockbuster Year
Canada shed 88,000 jobs in January, the most significant drop in nine years, driven by a record 137,000 plunge in part-time work. Full-time employment was up 49,000 while the unemployment rate increased a tick to 5.9%–only slightly above the lowest jobless rate since 1976. January's sharp decline brings to an end a stunning 17-month streak of gains. While the top-line loss of 88,000 jobs is striking, it still only retraced about 60% of the 146,000 jump in the past two months.
The disappointing employment report will no doubt keep the Bank of Canada on the sidelines for a while, but it follows the most robust job market in 15 years. More than 400,000 net new jobs were created in 2017. Expectations are now that the Bank will hike interest rates cautiously, taking a pass at the March meeting.
Average hourly wages jumped 3.3% year-over-year, the strongest gain since March 2016. This was boosted by the rise in the minimum wage to $14.00 an hour in Ontario at the start of this year. Ontario now has the highest minimum wage in the country.
The largest employment losses were in Ontario and Quebec. There were also decreases in New Brunswick and Manitoba. Declines were spread across some industries including educational services; finance, insurance, real estate rental and leasing; professional, scientific and technical services; construction; and healthcare and social assistance. Employment increased in business, building, and other support services.
Canada's economy has still seen employment increase by 288,700 jobs over the past 12 months — 146,000 of which came in November and December. Full-time employment is up 558,900 over the past 18 months, which is unprecedented.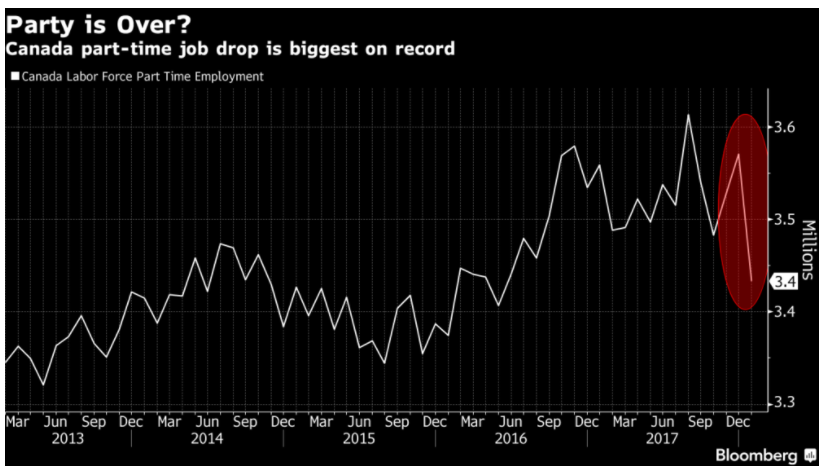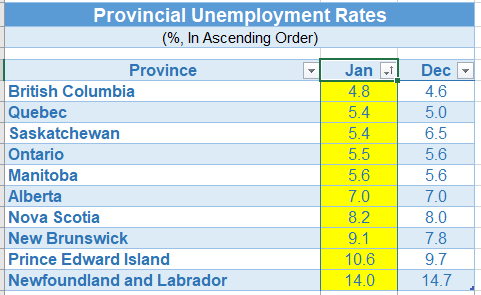 Sign up to Newsletter
Newsletter
Sign up to regular newsletters from Dr Sherry Cooper