Posted on August 25, 2015
Market losses present dilemma for parties' economic plans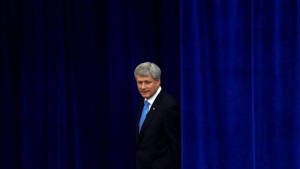 The issue for Canada and many other Western nations is that they have not yet paid off the debt that was incurred during the last round of deficit-financed stimulus spending. Still, Canada's federal debt is low by international standards.
Economist Sherry Cooper of Dominion Lending Centres is among those who are calling for a new round of fiscal stimulus.
"I think Mr. Harper is far too sanguine about the Canadian economy," Ms. Cooper said Monday, predicting further layoffs can be expected in Alberta. "Canada is sideswiped by global developments beyond our control, but fiscal stimulus can help. Monetary stimulus has run its course and now is no time to be slavishly balancing budgets."
The Parliamentary Budget Officer said in July that due to slower growth, Ottawa's projected surplus of $1.4-billion this year is on track to become a $1-billion deficit.
Sign up to Newsletter
Newsletter
Sign up to regular newsletters from Dr Sherry Cooper