Posted on January 5, 2018
Robust Canadian Jobs Report for December Tops Off a Blockbuster Year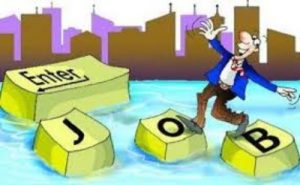 The highly anticipated December Labour Force Survey, released this morning by Stats Canada, surpassed forecasts breaking multi-year records. Canada's jobless rate fell to 5.7% in December, its lowest level in more than 40 years, raising the prospects for a Bank of Canada rate hike possibly as soon as this month. The number of jobs rose by 78,600 bringing the full-year gain to 422,500, the best annual increase since 2002. While most of the jobs in December were part-time, nearly all of the net jobs created in 2017 were in full-time work (+394,000 or +2.7%).
Since September, the country added 193,400 jobs, the largest three-month gain since current records began in 1976. Canadian bond yields and the currency rose sharply in the wake of these data. The loonie surged to over 80.50 cents U.S. According to Bloomberg News, the odds of a rate hike at the Bank of Canada's next meeting on January 17 soared to 70%, from 40% yesterday, based on trading in the swaps market.
The largest employment gains in December were in Quebec and Alberta. In December, 25,000 more people were employed in finance, insurance, real estate, and rental and leasing, following three months of little change. For the year as a whole, jobs increased by 3.5% in the goods-producing sector and by 2.0% in the services-producing sector.
Actual hours worked in December were 3.1% above year-ago levels, the fastest since 2010. As well, new data show that wages are finally accelerating having been stagnant for much of 2017. Wage gains for permanent employees accelerated to 2.9% year-over-year from 2.7% last month–another closely watched indicator for the Bank of Canada.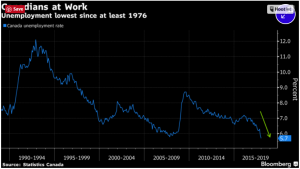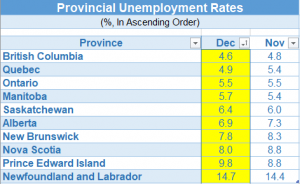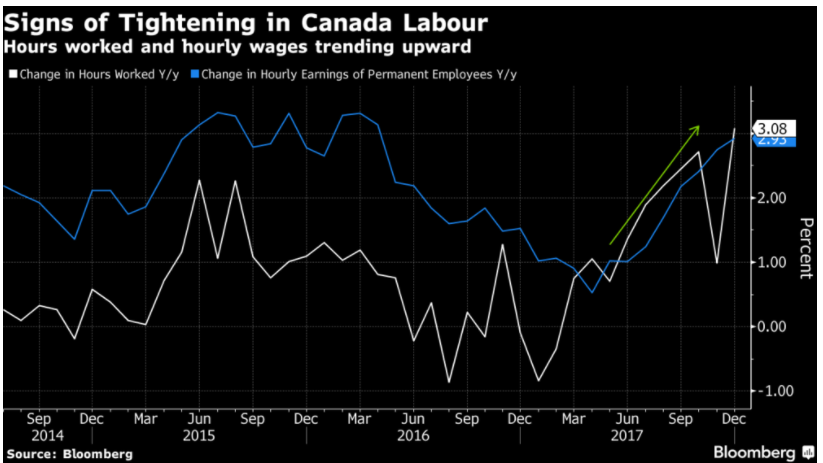 U.S. Jobs Report for December Moderates
Also released this morning were December nonfarm payrolls data for the United States. American employers added 148,000 jobs last month as the nation's unemployment rate remained stable at 4.1%. December's reported increase was less than the 190,000 expectation. Labour markets are at or very near to full capacity given the persistence of a meagre unemployment rate, which is likely limiting employment gains. December marked the 87th consecutive month of job growth, the longest streak on record and clearly in line with expectations that the Federal Reserve will continue to hike interest rates this year.
Sign up to Newsletter
Newsletter
Sign up to regular newsletters from Dr Sherry Cooper