Posted on August 25, 2015
Yedlin: Market meltdown a warning for Alberta government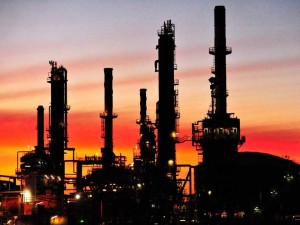 The question is how to look at what took place Monday in the context of previous market meltdowns — think 1987, 1997, 2000 and 2008. Having witnessed all of those events, Sherry Cooper has a particularly good vantage point on the current situation.
Cooper, the former chief economist for BMO Capital Markets who's now with Dominion Lending Centres, said Monday the driving factor behind what's taking place, namely China's economic challenges that pushed the government to devalue the currency, make this look like the Asian currency crisis of 1997 because the trigger is a devaluation in Asia, more so than 1987 or 2008.
"The world is a very different place now and China looms a lot larger in the global economy than it did in 1997 and the U.S. is really the only force of global growth right now. But the U.S. is only about 25 per cent of the global economy and it really can't carry the whole world," said Cooper.
And that's not good news for commodity prices.
"The fact is, the global economy slowed quite a lot and the demand for commodities has declined very significantly. China is seeming, and probably is, quite desperate," said Cooper.
Sign up to Newsletter
Newsletter
Sign up to regular newsletters from Dr Sherry Cooper