Posted on August 11, 2015
Oil hits new low, dragging Canadian dollar close to 76 cents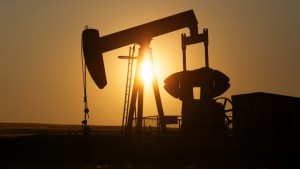 The Canadian dollar took a double hit on Tuesday from devaluation of the Chinese currency and a fresh six-month low for oil, which slipped below $43.
The loonie was at 76.13 cents US at mid-afternoon, down three quarters of a cent from Monday. It hit a low of 76.08 earlier in the day.
But the move hit commodities prices around the world, amid fears the Chinese economy is facing a sustained slowdown.
"Fears of a prolonged decline in demand by the world's second largest economy caused oil and other commodity prices to slump, another blow to the Canadian dollar," Sherry Cooper, chief economist at Dominion Lending Centres, said in a note to investors.
Sign up to Newsletter
Newsletter
Sign up to regular newsletters from Dr Sherry Cooper