Posted on August 12, 2015
Yedlin: Oil price outlook grows more dire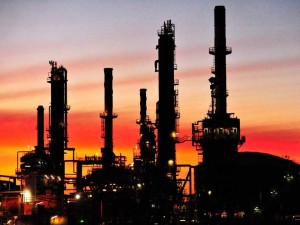 Any hope Saudi Arabia would reconsider its oil production strategy and begin to decrease production evaporated this week when the kingdom's leaders said they will issue $27 billion US in government bonds by the end of the year. So much for throwing in the towel and going back to being the swing producer.
Adding fuel to the commodity price meltdown was the unexpected decision by the Chinese Central Bank to devalue the yuan by two per cent overnight Monday. The move — on the heels of disappointing trade data last week — was interpreted by the markets as a signal of a prolonged period of slower growth and weaker demand from China.
It's anything but good news for Alberta's energy sector because, as Dominion Lending Centre chief economist Sherry Cooper pointed out in a note Tuesday, "China's action puts further downward pressure on commodity markets, which have been hit hard by weakening global demand and excess supplies. Alberta's economy is already in recession, and this could exacerbate the situation."
Click here to read more from this Calgary Herald article.
Sign up to Newsletter
Newsletter
Sign up to regular newsletters from Dr Sherry Cooper